The Gentry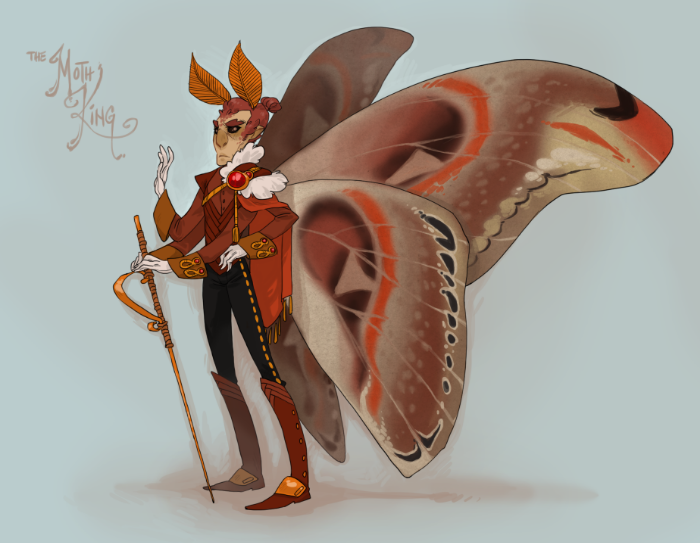 The King
(Medium)
One of Ken's more adult pieces. He created him a few years before Yukigakure as a way to show expression and freedom with puppets to his students. The gimmick that he wanted to employ was the idea of flight. (you would not believe the amount of 'to the stars' speeches he gave with this puppet) Although the puppet itself cannot fly, it can jump pretty high and use the wings to glide around.
Head
- Medium
Night Vision Goggles - 2
Senbon - 1
Launcher - 0
The head is pretty standard. A pair of goggles are attached through the eyes to give visibility around. Attached to his head is his 'crown' which is made of senbon, with a quick tug the crown can disperse and launch several several needles in whatever direction he wants.
Chest
- Large
Bola Net - 2
Explosive Tags - 1
Rotator - 1
Launcher - 0
The chest contains the wings and several other pieces. He is allowed to open his chest and launch out his net, capturing those that get entangled. Inside of it is a fail safe (courtesy of the Noble) that causes the puppet to explode.
Left Arms
- Medium
Rapier - 3
Although the King has four limbs they do not serve that much of a purpose. His left side carries a rapier around for fair (and just) combat.
Right Arms
- Large
Hallucinogenic Poison - 2
Applicator - 0
Senbon - 1
Launcher - 0
Rotator - 1
The right arms tend to serve a trickier application. They can launch several needles with poison inside them, however they can rotate around the shoulder at a very fast rate, shooting the needles in a wide spread.
Legs
- Medium
Light Armor - 1
Explosive Tags - 1
Antidote - 1
Launcher - 0
There's a lot of poison within the shinobi world, and no better place to hide the antidote to a few of those than the King's legs. Opening the buckles of his boots shows several vials of cures for poisons and other ailments. If the King cannot fly by bending his legs he'll make sure he gets up by blowing his legs up.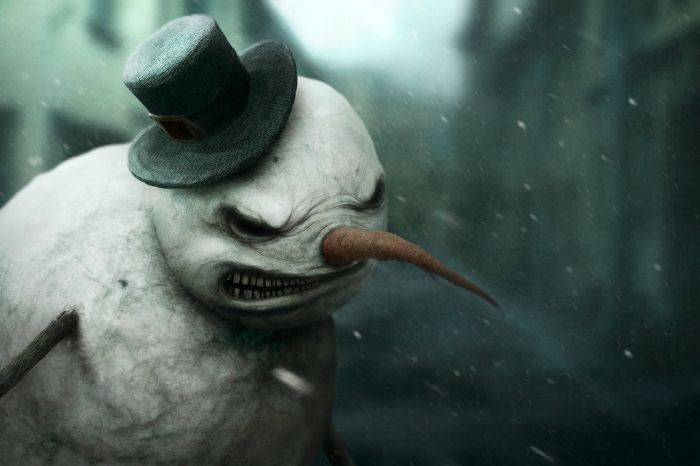 The Noble
(Small)
The name can be a bit deceiving when talking about the noble. It was Ken's first puppet, a heavy work in progress since snowmen were something that were always visible in the land. What first started as a prank became something much more useful. Because of the amount of times he spent working on making the noble he's mastered making them with ease, because of this it lead him to making his snowman much more dangerous, a last effort attack on those who go after him.
Head
- Small
Launcher - 0
Explosive Tags - 1
Zoom Goggles - 1
The launcher is connected to the head which has several explosive tags inside of it. Whenever he wants Ken just launches the head at whatever he wants and...well you know the rest.
Chest
- Large
Explosive Tags - 1
Senbon - 1
Launcher - 0
Applicator - 0
Debilitating Poison - 3
Another last resort is the body. It can be launched and exploded just like the head, but what makes this more dangerous is what is launched out of the chest cavity. Several projectiles covered in poison also launch out. If you don't get hit by the explosion chances are you're gonna get scratched.
Left Arm
- Large
Spear - 3
Explosive Tags - 1
Senbon - 1
Launcher - 0
The left arm is used to keep the Noble in one piece if he can. Giving him a weapon to fight. But...if worst comes to worse the arm can also explode and send out shrapnel, however there is no poison within this arm.
Right Arm
- Small
Explosive Tags - 1
Launcher - 0
Just like the left arm, without shrapnel and a weapon.
Legs
- Small
Explosive Tags - 1
Smoke Bomb - 1
The legs typically aren't seen on this puppet, it's more of a mobile mechanism which allows him to move freely on terrain. It can explode if need be but it would rather release smoke from under himself to give himself a better chance at approaching his opponent.